I grew up on the Eastern Shore in Queen Anne's County and though I don't live there anymore, I will forever think of it as my home. From the food to sports, take a look at my top 10 favorite things about the great state of MARYLAND!
In no particular order:
BLUE CRABS
I am to crabs as Bubba was to shrimp. Whether I am picking them or eating them (any type of way). I can't get enough and Maryland blue crabs are THEE crabs to eat. If on the Eastern Shore I would recommend The Jetty (keep reading), the Crab Deck (great atmosphere and next door to The Jetty, or picking them up from the Stevensville Crab Shack. Any of those places you can get crab any type of way (steamed, sandwich, soft shell when in season or soup). If in Baltimore or sitting on your couch thinking man, I want the best lump crab cake the United States has to offer, possibly even the world, I would order G&M. Pick up at the counter or ship straight to your door. Worth every penny.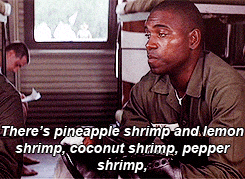 THE JETTY DOCK BAR
The Jetty is like Jimmy Buffett meets local dive bar. The outdoor bar is bright lime green and yellow and sits on outlets to the Chesapeake Bay on the Kent Narrows in Grasonville, MD. It's about 20 minutes from Annapolis and attracts an assortment of crowds. Big time local bands provide live entertainment as boats pull up dockside and drop off for day drinks. At night the energy picks up and a few people might be asked to leave. But that's okay. They have a shuttle bus that drives the locals home and you too if your hotel is close by. You will NOT have a bad time at The Jetty. Good food, nice people, big fun. Tell them you know a Hennessey. Chances are one of the bartenders went to high school with one of my family members. Gotta love the local vibe.
BALTIMORE RAVENS
If you're in Baltimore during the fall, check the Ravens schedule to make it to a game. Any seat in the stadium is a good one. The energy is electric. If they aren't in town, watch it from a bar. If it's not the fall, drive by the stadium. Really well done and is used throughout the year for other fun events like the Baltimore Running Festival. Fun fact: the movie The Replacements was filmed there.
LACROSSE
Maryland was the first state to adopt an official state sport. And guess what they chose - Jousting. Yes, in 1962 Marylander's were big-time jousters apparently. Not sure how that gets turned over by when I hear Maryland, I don't think football (though I do think crab cakes) - I think lacrosse. It was life growing up. I own about 7 lacrosse sticks, as did each of my siblings. You started young and it was what you did in the spring. Friday night lights - sure. But to watch lacrosse.
INNER HARBOR - BALTIMORE
I personally think the harbor is the greatest part of Baltimore. It's definitely the "sightseeing hub". You'll find the Maryland Science Center with a planetarium and observatory, and the National Aquarium, which is pretty impressive. A little pricey but a good day activity. There are a ton of restaurants on the water and plenty of places to shop, too. See street performers, rent a boat, take a walk, eat some food, or stop at one of the many bars. Good photo opportunities for sure.
BALTIMORE ORIOLES
Let's be honest, they aren't the best team in major league baseball, BUT, the games are fun and the stadium is beautiful. Tons of photo ops outside and inside the stadium and great food. There is a hot dog smothered in crab meat and YOU HAVE TO GET ONE. So good. Also, you can score a ticket for under $10 so there is really no reason not to go. On a hot day, get a shady seat, those dark green seats heat up fast! Or bring a long-sleeved shirt to sit on. I've burned my buns a time or two.
OCEAN CITY
Think of Ocean City as Maryland's very own Myrtle Beach, but better. Some people jokingly call it Ocean Shitty, but the OC is one of my favorite places in Maryland for a few reasons. 1 - the boardwalk. Perfect for walking, running or riding bikes. Head down to the end where you will find games, rides and THEE BEST french fries you've ever had - enter Thrashers French Fries. 2 - Seacrets, one of the better beach bars you'll encounter in your life. Hang out in the water or dance on one of the 4-5 dance floors that are supported with springs. You'll want to call an Uber for this one. 3 - Wide sandy beaches. Plenty of room for everyone. 4 - Dough Roller. Solid pizza and you can find one every few blocks. It's that good. And they do pancakes, so double points. 5 - Fisher's Pop Corn. Another treat on the boardwalk. This caramel popcorn is downright delicious and you can bring your container back for refills. Can't make it to Ocean City, well they ship too!
ST. MICHAELS
The cutest town by far. Restaurants all along the water with the best of the best seafood. Bed and Breakfasts, restaurants and shops galore. So. Many. Boats. Great history and walking tours. A good art scene and plenty of live entertainment. Fun side note: the movie Wedding Crashers was filmed in St. Michaels.
INNER HARBOR - ANNAPOLIS
Walk the brick streets and paths down to the harbor and shop along the way. It's home to the Naval Academy so you're sure to spot a good looking midshipman ;) More great restaurants and historical sites. Plenty to do if you want to spend an hour or the day. Learn more here.
BOATING
I lived on the Chesapeake Bay growing up and love, LOVE, love being out on a boat. It was a mode of transportation in my town, not just an activity and is a big part of why I love the beach. The water, the music, the people. So much fun.
For the 4th of July, there are about 5 different fireworks displays you can see from one spot on the water. It's pretty darn cool. Day parties aren't bad either.
Have you been to Maryland? What was your favorite part? DM me @lacey_does